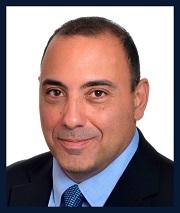 The new academic year is now well underway, and we have welcomed our new full-time students who will be studying logistics, procurement and supply chain management this year. The group is diverse, and we provide below the statistics on the cohort split. I also look forward to working with some of you, who will kindly provide a student project during the MSc thesis period starting next April.

The Centre continues to go from strength to strength and I am delighted to congratulate Dr Denyse Julien and Noreen Munnelly on their recent success. In addition, we welcome two new members of faculty: Dr. Banu Yetkin Ekren and Dr Lorenzo Prataviera and our new Executive Administrator Mel King.

Our Executive MSc will enrol another cohort in March 2022 and applications are being received either via the Apprenticeship Levy Senior Leaders Level 7 Standard or as a non-apprentice.

Finally in our Research Corner we provide snapshots of some of the projects we are currently working including: Unmanned Ariel Vehicles, Supply Chain Resilience and the UK National Hydrogen Strategy Project.

I wish you all a Merry Christmas and a Happy New Year and look forward to engaging with you all in 2022.

Professor Michael Bourlakis
Director of Research, Head of Logistics, Procurement & Supply Chain Management Group

Welcome to our full-time MSc students who joined us in October
The students will be studying logistics, procurement, and supply chain management. I am delighted to confirm that this is the biggest cohort of students to date totalling 249 from across the world. We look forward to getting to know the students over their time at Cranfield. Below we show details for this group: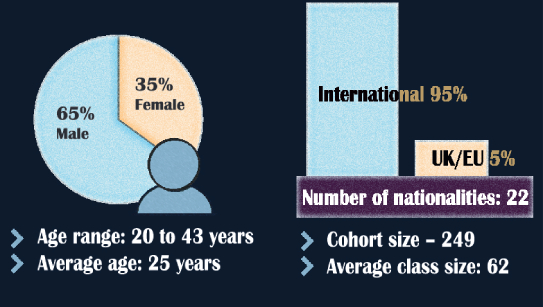 Do you have an internal project for a student thesis?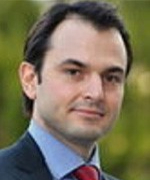 We are inviting companies to participate in the MSc student thesis period by providing a project topic for the thesis to focus on. The thesis period starts in April 2022.

To register interest and see examples of previous projects please click this link or contact our colleague Dr Ioannis Koliousis, Deputy Course Director at SupplyChainProjects@cranfield.ac.uk who would be delighted to discuss the process in more detail.

Applications are now being received for our Senior Leader Apprenticeship+ Logistics and Supply Chain Management MSc. Starting in March 2022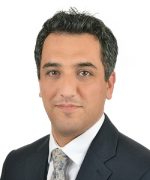 The Cranfield Senior Leader Level 7 Apprenticeship+ Logistics and Supply Chain Management MSc (Executive, part-time) programme has been designed in two parts. Part I provides a distinctive and collaborative learning experience, with intense and interactive classroom sessions. Students develop their procurement, logistics, and supply chain management skills, knowledge, and confidence, enabling them to be more effective leaders within their organisations. Our world-leading teaching team place huge emphasis on real-life challenges and industry best practices, which students can apply back to their own organisation. This programme will improve their ability to critically select the tools and techniques that are most relevant to the challenges their organisations are facing.

Further details on the programme can be found here. If you are interested in the apprenticeship study route please make an expression of interest by Monday 14th February by clicking here Or contact Dr Soroosh Saghiri on s.saghiri@cranfield.ac.uk

Staff Briefing
Congratulations to: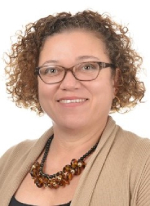 Dr Denyse Julien on her achievement becoming a Senior Fellow of the Higher Education Academy.
This achievement required her to demonstrate a wide range of professional practice relating to both teaching and supporting learning in higher education. In addition, her contribution at a more strategic level was key and her impact on teaching and learning at Cranfield was crucial.
At Senior Fellow level it is vital that Denyse also contributed to the development and influence on other colleagues' professional practice.
---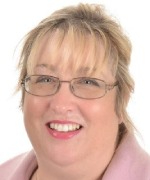 Noreen Munnelly on achieving a 1st Class BA (Hons) in Management Practice.
The Degree was part of the Chartered Manager Level 6 Apprenticeship, through the Open University covering all aspects of management. Noreen now begins the end point assessment with the Institute of Leadership Management, focussing on the practical work-based element of the study period closing with a presentation and a Q&A session in 2022. Noreen looks forward to continuing the implementation of her learning at work.
---
Welcome to:

Dr Banu Yetkin Ekren is a Senior Lecturer of Logistics and Supply Chain Management at Cranfield School of Management. Previously, Dr. Ekren worked as Associate Professor at Yasar University, Izmir, Turkey, where she was awarded "successful researcher award" twice. Her scholarly interests range widely from the logistics, warehouse systems, supply chain management, inventory modelling, statistics, agent-based modelling and simulation optimization.

She has led several international funded research projects focusing on design and analysis of smart supply chains as well as automated warehousing systems. She also worked on industry consultant projects on the subject of warehouse design systems, including cold food warehouses. She has been acting as regular reviewer as well as guest editor for some reputed international journals. Dr. Ekren has published several articles in many reputed international journals and conference proceedings.
---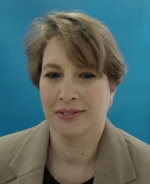 Mel King is the Executive Administrator for the Centre for Logistics, Procurement and Supply Chain Management and Centre for Strategic Marketing and Sales.

We are delighted to welcome Mel to Cranfield. Mel brings 20 years of administrative and managerial experience to Cranfield and has previously worked in local government and private healthcare.
---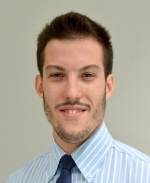 Dr Lorenzo Prataviera is a Lecturer in Logistics and Supply Chain Management. His main research interests concern global distribution network design, taking a multidisciplinary attitude to go beyond logistics boundaries and enlarge the adopted perspective. This includes developing the interface between the logistics and fiscal domains and investigating sustainability issues for global networks design. Alongside these main activities, further research is conducted concerning supply chain sustainability, supply chain collaboration, supply chain resilience, start-up-driven innovation in the logistics industry, and a broad investigation of the Italian logistics outsourcing industry.

His research activity led to publishing numerous scientific publications in leading academic journals as well as conference proceedings. He has been involved in more than 10 research/technology transfer projects concerning analysing and re-designing logistics processes, improving supply chain collaboration in the FCMG industry, reviewing Logistics Service Providers' business models, and revising firms' logistics sustainability strategies.

Lorenzo holds a Ph.D. in Management, Economics, and Industrial Engineering from Politecnico di Milano (Italy) where he also obtained his B.Sc. and M.Sc. in Management Engineering with a specialization in Logistics Management. Before joining Cranfield University School of Management in September 2021, he has been lecturing and undertaking research on logistics, supply chain management and industrial engineering at Politecnico di Milano (Italy). From September 2018 to February 2019 he also held a position as Guest Researcher at Lund University (Sweden).

Research Corner
Unmanned Aerial vehicles (UAVs): Thought leadership report

The technology and business world are hotly anticipating the huge impact that large-scale rollout of commercial Unmanned Aerial Vehicles (UAVs), aka drones, will have on industries like logistics, delivery, emergency services and urban air mobility.

The thought leadership report was developed by Inmarsat (global satellite communications provider) and the Cranfield team comprising of Dr Abhijeet Ghadge and Dr Ioannis Koliousis and examined UAVs' potential, possibilities, and projections. The report captures UAVs commercial advantages in the telecommunication, logistics and farming sectors. Following the quantification of the UAVs' green impact, the study showcases sustainability benefits and societal influences on humanitarian and medical aid. An important discussion on critical challenges associated with regulation, safety and future transformative opportunities for UAVs is also explored. This funded project was sponsored by Ogilvy. Please download and read full report on - UAVs: Unlocking positive transformation in the world.
Supply Chain Resilience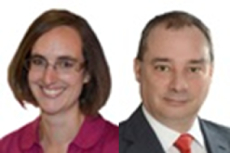 Modern supply chains are exposed to a plethora of emerging risks including climate, cyber, counterfeit and pandemic risk. In the wake of the COVID-19 pandemic and Brexit, the supply of products required by the general consumer in everyday life (fuel, food, gas) has come into public focus as never before. The resilience of the supply chains which deliver these products has become mainstream news.

This project sits within Cranfield's Resilience Grand Challenge, a multi-disciplinary team of academics who have been actively engaged in research and consultancy activities related to organisational and supply chain resilience for a number of years. The School of Management's Centre for Logistics, Procurement and Supply Chain Management and the Organisational Resilience and Change Leadership teams have been researching and consulting on risk and resilience in their respective fields and have a strong track record of publication, consultancy and impact in this space.

Given the volume of work that exists, and the current resilience challenges the time is apt to draw together the threads of this work into coherent thought leadership in the area of "Modern supply chain resilience". This project will allow us to conceptualise current thought leadership related to supply chain resilience. It will also develop a roadmap to engage and influence national policy to address industry challenges and update our evidence based, practice focused toolkit to help organisations understand and deliver improved supply chain resilience. If you are interested in this area of research please contact Dr Nicky Yates at nicky.yates@cranfield.ac.uk or Professor Richard Wilding at r.d.wilding@cranfield.ac.uk.
UK National Hydrogen Strategy Project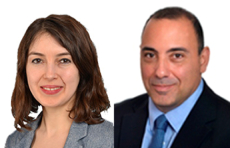 We are proud to share with you that our Centre has received funding from the Research England Policy Support Fund to investigate roadmaps for the national hydrogen strategy. The project aims to evaluate zero-carbon scenarios for the UK in 2050: becoming self-sufficient in hydrogen and exporting hydrogen. A multidisciplinary team of experts from three Schools
(School of Aerospace, Transport and Manufacturing, School of Water, Energy and Environment, and School of Management) from Cranfield University is involved and will produce Research & Development and Investment roadmaps across ten themes ranging from civil aviation to ground infrastructure. Our Centre is responsible for investigating commercial and residential applications of hydrogen, business models for hydrogen-based energy networks, the integration of hydrogen supply chains with other supply chains, and the socioeconomic analyses of the user acceptance of this technology. Professor Michael Bourlakis and Professor Emel Aktas will be working with colleagues in the Centre to build a state-of-the-art of energy consumption and corresponding carbon footprint for distribution operations across multiple supply chains. Distribution operations comprise logistics and warehousing and will inform technology replacement options to reach net-zero carbon emissions by 2050. The project is now live and will be completed by March 2022. Our Centre is excited to be supporting this project for the national hydrogen strategy, which is timely as we conclude the CoP26 summit to accelerate activities towards reducing emissions, helping those already impacted by the climate change, enabling countries to deliver on their climate goals, and working together to speed up the pace of climate action. If you are interested in this area of research please contact Professor Emel Aktas at emel.aktas@cranfield.ac.uk or Professor Michael Bourlakis at m.bourlakis@cranfield.ac.uk.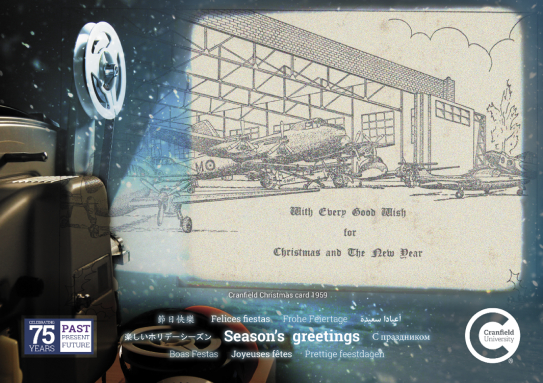 ---
If you wish to be removed from our contact list and no longer receive updates from our Centre for Logistics, Procurement and Supply Chain, please reply to this email and let us know.
---
Contact Us
T: +44 (0) 1234 758561
E: m.bourlakis@cranfield.ac.uk
W: www.cranfield.ac.uk/som/clpscm