Message from the Director
As the academic year comes to an end and we prepare for the new student intake in October 2021 I take this opportunity to congratulate all our post-graduate students who graduated this June virtually on-line and wish you all the best in your future careers.

The Centre for Logistics, Procurement and Supply Chain Management has had a busy and eventful year, with another of our colleagues – Emeritus Professor Martin Christopher being awarded an OBE. The group continues to grow with the addition of academic staff members and a fond farewell to Lynne Wall.

The move to digital online has driven a new way of delivery for our activities and a prime example for this is for executive programmes where we welcome a second cohort of the Network Rail PgCert students.

Our Executive MSc will begin again in October and there is still time to apply via the Apprenticeship Levy Senior Leaders Level 7 Standard or as a non-apprentice.

We have also started working on a new, major research project related to food supply chains for disadvantaged communities and further details are provided below.
I hope you will enjoy the summer break!
Professor Michael Bourlakis
Director of Research, Head of Logistics, Procurement & Supply Chain Management Group
---
Staff Briefing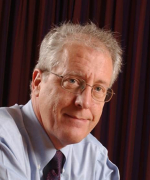 Congratulations to Emeritus Professor Martin Christopher on being awarded an OBE for services to Business, Academia and the UK Economy (Bedford, Bedfordshire). Martin's work in the field of logistics and supply chain management has gained international recognition. He has published widely and his recent books include Logistics and Supply Chain Management and Business Operations Models. He is a regular contributor to conferences and workshops around the world and he is an Emeritus Fellow of the Chartered Institute of Logistics and Transport. He is also a Fellow of the Chartered Institute of Purchasing and Supply. In 1988 he was awarded the Sir Robert Lawrence Gold Medal for his contribution to logistics education, in 1997 he was given the USA Council of Logistics Management's Foundation Award and in 2005 he received the Distinguished Service Award from the USA Council of Supply Chain Management Professionals. In 2007 he was appointed a Foundation Professor of the UK Chartered Institute of Purchasing and Supply and in 2008 was awarded the Institute's Swinbank Award for lifetime achievement.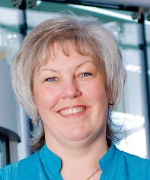 Farewell to Lynne Wall – After 26 years of service. Lynne is leaving Cranfield to begin a new chapter and we wish her all the best for her retirement. Lynne has been an integral part of the Centre dedicated to Cranfield and colleagues, bringing enthusiasm and a great sense of humour to each day. Good luck Lynne on your new retirement adventure.
Welcome to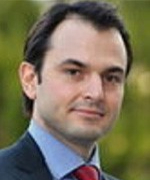 Dr Yannis Koliousis
Associate Professor in Logistics and Supply Chain Management, Deputy Director of the Logistics and Supply Chain Management MSc and Executive Development Director for our customised short course activities. Yannis has over 20 years of academic, entrepreneurial, and industrial experience in the fields of operations and supply chain management, transport management, shipping, transport planning, cargo and freight logistics, public transport, urban logistics, project appraisal and finance, transport policy and renewable energy. He has worked for and with the World Bank Group, the European Commission, Ernst & Young, Deloitte and AT Kearney among others to transform and shape the strategy and the policy of organisations. Prior to joining Cranfield School of Management, Yannis was Associate Head of the School of Strategy and Leadership in Coventry University Business School responsible for the Enterprise and Innovation portfolio, transforming the executive education portfolio, including upgrading the Senior Leaders Apprenticeship Scheme, increasing the Schools participation in major government tenders and developing experiential learning opportunities for middle and senior level managers. Yannis has a BSc in Maritime Studies (University of Piraeus, GR), an MSc in Decision Sciences (Athens University of Economics and Business, GR), an MEng in Logistics and Supply Chain Management (Massachusetts Institute of Technology, USA) and a PhD in Business Strategy of Transport Companies and Regulation (University of Piraeus, GR) for which he was awarded the prestigious Heraclitus-II Fellowship. Yannis is a Senior Fellow of Advance UK (Higher Education Academy UK), a Fellow of the Chartered Institute of Logistics and Transport UK and a Fellow of the Chartered Management Institute.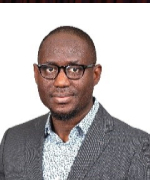 Dr Emmanuel Sawyerr
Emmanuel works with Professor Michael Bourlakis on the BBSRC project titled "Co-production of healthy, sustainable food systems for disadvantaged communities" conducting structured literature reviews, qualitative interviews, focus groups, value chain mapping and analysis and report writing. Emmanuel completed a BSc (with first class honours) in Electrical and Electronic Engineering from the Kwame Nkrumah University of Science and Technology and went on to work as a Telecom Engineer in various capacities for 7 years. He obtained an MSc in Logistics and Supply Chain Management (with distinction) at the University of the West of Scotland and then consulted as a Telecom Implementation Manager. Emmanuel joined the University of Westminster pursuing a PhD in Logistics and Supply Chain Management funded by the Quintin Hogg Trust Fund where he investigated the resilience of humanitarian supply chains with focus on procurement strategy. Before joining Cranfield University, Emmanuel worked as a visiting lecturer at the University of Westminster for two years.
---
Developments in Executive Programmes
A blended approach to developing people capabilities for the new normal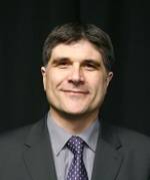 Over the past 24 months, supply chains have been under huge pressure unlike any other time. In the main, this has been due to the pandemic and Brexit. Consequently, many organisations have had to focus on maintaining continuity of supply while a number of supporting activities, such as, training and people development have been put on hold. However, what we have learned during this period is that the way we manage supply chains going forward will not be the same as we did before and, people development will be increasingly important as we enter a period of the 'new normal'.
Cranfield have always been at the forefront of delivering thought leadership through customised executive education programmes. During this period of uncertainty, we have been developing thought leadership on this new normal supporting companies to transition their supply chains and to adopt emerging technologies by implementing methodologies to increase their agility and resilience
We also recognise that with the demands of running these supply chain operations, a more blended approach to teaching and learning is required and, therefore, we have also been working on developing a new asynchronous and blended delivery of our programmes. For example, we have developed a new supply chain game conjointly with supply chain software specialist, Vuealta, that was once only taught in the classroom but now can be taught remotely in a virtual environment, such as, Zoom. This allows staff from all over the world to experience running a real supply chain and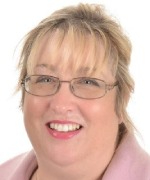 demonstrate a range of supply chain management principles. How to Teach Supply Chain Management using Gaming and Simulation, by M Bernon & A Lovell (2021)
If you would like further information about how Cranfield can help to develop your people capability, please contact Noreen Munnelly on n.munnelly@cranfield.ac.uk
---
Welcome to our 2nd cohort of students on the Cranfield PgCert in Supply Chain Practice for Network Rail
We are delighted to announce the second running of the PgCert in Supply Chain Practice in conjunction with Network Rail. This programme is highly innovative and allows attendees to attend either a short course or as award bearing where students can gain a Post Graduate Certificate in Supply Chain Practice.
The programme is based on delegates taking four taught modules along with an independent piece of research based on applying the principles and concepts taught to a real-life business problem within Network Rail.
The overall aim of the programme is to equip delegates with an appreciation of logistics and supply chain management practices and their importance to business. Further, it develops delegates leadership knowledge to effectively manage and plan logistics in operations including, Supply planning, Warehousing and Procurement practice. Additionally, the programme develops their analytical skills to enable them to apply this knowledge and make more informed management decisions.
If you would like further information about how Cranfield can help develop your people capability, please contact please contact Noreen Munnelly on n.munnelly@cranfield.ac.uk
Applications are now being received for our Senior Leader Apprenticeship+ Logistics and Supply Chain Management MSc.
The Cranfield Senior Leader Apprenticeship+ Logistics and Supply Chain Management MSc (Executive) programme has been designed in two parts. Part I provides a distinctive and collaborative learning experience, with intense and interactive classroom sessions. Students develop their procurement, logistics, and supply chain management skills, knowledge, and confidence, enabling them to be more effective leaders within their organisations. Our world-leading teaching team place huge emphasis on real-life challenges and industry best practices, which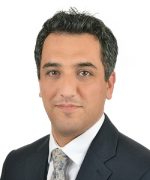 students can apply back to their own organisation. This programme will improve their ability to critically select the tools and techniques that are most relevant to the challenges their organisations are facing.
Further details on the programme can be found here here.

If you are interested in the apprenticeship study route please make an expression of interest by Monday 9th August by clicking here Or contact Dr. Soroosh Saghiri on s.saghiri@cranfield.ac.uk
New Research Project funded by BBSRC
This project is funded by the Biotechnology and Biological Sciences Research Council (BBSRC) and it is entitled "Co-production of healthy, sustainable food systems for disadvantaged communities". The funded value of the project is approximately £6 million, it will run for 5 years and its core aim is to provide citizens of socio-culturally diverse disadvantaged communities with choice over the food they consume, by co-developing new products, new supply chains and new policy frameworks that deliver an affordable, attractive, healthy and sustainable diet.

For this research, 'disadvantaged communities' refers to people who live in food poverty and/or are food insecure. Please get in touch with Professor Michael Bourlakis (m.bourlakis@cranfield.ac.uk) and Dr Emmanuel Sawyerr (Emmanuel.Sawyerr@cranfield.ac.uk) if you want to find out more about this project.
Update on the Webinar Series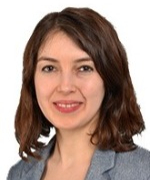 The webinar series has continued, and it has been well received by many of you throughout 2021 covering topics such as:
16th July – Why managing product returns suddenly became strategic.
26th March – Preparing supply chains for geopolitical disruptions: what can we learn from Brexit?
29th January – Supply chain resilience: Lessons from 2020
This webinar series will continue in 2021/22 led by Professor Emel Aktas. Please get in touch with Professor Emel Aktas if you want to find out more for our webinar series (emel.aktas@cranfield.ac.uk).
We provide here the link to the full series of webinar videos.
CLPSCM in the Media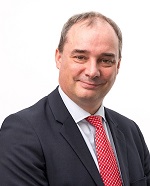 Through the year we have continued to engage in various events and media interviews spanning a range of topics. During the past few months thought leadership by Professor Richard Wilding has been featured extensively in the Daily Telegraph, Times, Sunday Telegraph, The Guardian, Daily Express, Daily Mail, Daily Star, The Sun, Washington Times, China Post, USA Today, CNN, Sky News, BBC News, BBC 2, Channel 5 news, BBC 5 live. Richard's input covered various topics including vaccines, nano factories, stockpiling, robotics and automation, supply chain resilience, procurement for resilience and preparing for the new normal / new better as well as the recent Pingdemic supply chain challenge. More details can be found by clicking below:

---
If you wish to be removed from our contact list and no longer receive updates from our Centre for Logistics, Procurement and Supply Chain, please reply to this email and let us know.

If you wish to be removed from any Cranfield communication, please click the unsubscribe button at the bottom of this email.
---
Contact Us
T: +44 (0) 1234 758561
E: m.bourlakis@cranfield.ac.uk
W: www.cranfield.ac.uk/som/expertise/logistics-procurement-and-supply-chain-management