Message from the Director

Congratulations to all of our students who will be graduating in June and I would like to take this opportunity to wish them all the best in their future careers. This year we will also have an additional celebration for students who were unable to graduate in person due to the Covid-19 pandemic.

Congratulations to Professor Richard Wilding OBE for his recent award. In addition, we welcomed a new faculty member Dr Ismail Abushaikha and gave a fond farewell to Mike Bernon.

Industry events and conferences are starting to take place all over the world and the Cranfield Logistics team will be academic partners for a leading industry event, the IMHX Conference in September.

In terms of research, we provide an update on projects finalised recently including research work funded by the UK Department for Business, Energy and Industrial Strategy and other research work related to the UK National Hydrogen Strategy, and Supply Chain Resilience.

Finally, we are still delivering webinars focusing on contemporary issues impacting logistics and supply chains covering Platform Strategies and the Future of Procurement.
Professor Michael Bourlakis
Director of Research, Head of Logistics, Procurement & Supply Chain Management Group
---
Staff Briefing
Awards
Professor Richard Wilding OBE and Phil Roe, Chief Customer Officer at DHL at a ceremony in London on 17 March where Richard was presented with the "Sir Robert Lawrence Award"

The premier award of the Chartered Institute of Logistics of Logistics and Transport. First presented in 1986, it recognises an individual's outstanding and sustained contribution to the profession of logistics and transport. Awarded to an individual judged to have made a major contribution to, and raised the status and recognition of, the logistics and transport industry. In its 36-year history previous winners from Cranfield University include Professor Martin Christopher OBE and Professor Alan Waller OBE.
Welcome to
Ismail Abushaikha – February 2022


Dr Ismail Abushaikha is a Senior Lecturer of Logistics & Supply Chain Management. He holds a PhD in Logistics and an MSc in Logistics and Supply Chain Management from Heriot-Watt University, Edinburgh. Prior to joining Cranfield University, he had more than 7 years of teaching experience at German Jordanian University, and lectured at several institutions in Jordan, Germany and Belgium. Dr Abushaikha gained his practical managerial skills in logistics through employment at multinational companies, including the Operations and CRM divisions of Aramex and the commercial division of Goodyear.
Farewell to

Mike Bernon retired on 31st March 2022, following 26 years at Cranfield. Mike said, "I think it goes without saying that I will miss all of you; I have been very lucky to have worked with such a great team of people and to be part of the best supply chain faculty in the world."
He will be a very much missed member of the team. Mike will continue supporting us as a Recognised Teacher.
---
Key Findings from Recent Projects
Project for the UK Department for Business, Energy and Industrial Strategy (BEIS)

This project was funded by BEIS and various researchers participated from the university with Professor Michael Bourlakis representing the Centre. The project focus was on Earth Observation (EO) data to support the UK government with an understanding of how the EO data landscape may develop over the next few decades. Two time-horizons were assumed (2030 and 2050) and various factors were identified including:
Changes in the space industry (mega-constellations, New Space – especially the capabilities of small satellites, space sustainability),

Digitalisation: systems are increasingly software-defined, businesses become data-centric,

Business models may change such as an orientation towards providing a service rather than hardware,

Computing technologies such as AI / Machine Learning and cloud computing are expected to become more central to data processing,

Global / climate change will affect society over the coming decades, including population growth and resource depletion pressures,

Computing-enabled technologies such as Internet-of-Things, 5G / 6G connectivity etc. to compete with / complement what satellites offer.
Hydrogen Project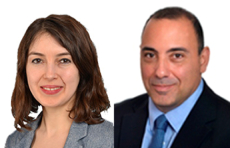 The National Hydrogen Strategy project was prepared for the Research England Policy Support Fund 2021/22. It was completed as of March 2022 with participation of 39 academics from all Schools across Cranfield University and with Professors Aktas and Bourlakis from our Centre. The project concluded that decarbonising a country will require a vast increase in electricity supply. This increase will be four or five times the electricity supply of the pre-covid period. A significant amount of this electricity will be required to produce hydrogen. Approximately 35-40% of the electricity supply will be used to electrolyse water to deliver 8 to 10 MT of hydrogen in a year. The largest consumer of hydrogen will be civil aviation. Typically, more than half the hydrogen produced needs to be liquid hydrogen to use for propulsion. Fuel cells will be useful in a fraction of land transport, small ships and small aircrafts. Gas turbines will dominate large ships, medium to large aeroplanes and many land-based applications. Gas turbines are therefore a key enabler in a hydrogen economy.
Resilience Project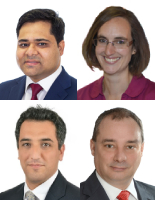 Cranfield University's Resilience Grand Challenge (https://cranfield.shorthandstories.com/resilience/index.html) includes a team of multidisciplinary academics who have been actively engaged in research and consultancy activities related to supply chain resilience for a number of years. This project offered an opportunity to bring this team together building on the 2003 Department for Transport funded guide and thought leadership workbook "Creating Resilient Supply Chains: A Practical Guide" led by our Emeritus Professor Martin Christopher. The focus of the current project has been on developing an updated "Guide to Modern Supply Chain Resilience" to develop a research based but practitioner focussed guide to the challenges faced by modern supply chains and showcase how Cranfield based research can inform and help to manage these challenges through a set of case studies. Dr Yates, Professor Wilding, Dr Ghadge and Dr Saghiri worked on this project where twelve case studies based on published work which illustrate supply chain resilience have been identified and developed and synthesised. Based on Professor Wilding's thought leading work an outline framework has been developed and aligned to the case studies. This forms a structure for the new guide which is currently being finalised. We hope to disseminate this shortly and will be seeking engagement and feedback from an external audience in the near future.
Please click on the "Building a Modern Resilient Supply Chain" to see an enlarged version of this framework.
---
Centre Updates
Navigating the complexity of supply chain and procurement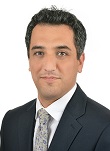 Dr Soroosh Saghiri, Director of the Executive MSc Logistics & Supply Chain Management delivered a keynote speech at Procurement & Supply Chain Live event on supply chain complexities earlier this year. He then had an exclusive interview with Supply Chain Digital (supplychaindigital.com/magazine), where he shared the latest outcomes of his research on procurement and supply chain management. In this interview, Soroosh also provided an overview of the current activities and courses of the Centre for Logistics, Procurement and Supply Chain Management at Cranfield School of Management

UK Manufacturing and Supply Chain Conference & Exhibition

This conference was held on the 10th March 2022 as it was postponed from September 2021 due to the Covid pandemic. It was very well attended with a range of enquiries from apprenticeships to student projects.

Professor Emel Aktas moderated the presentations on the Supply Chain and Logistics stage. She also delivered a presentation on supply chain decisions that could be supported by artificial intelligence. Reflections on the presentations made on the day can be found below:

IMHX Conference September 2022
This conference will be taking place in Birmingham NEC on 6th, 7th & 8th September 2022 and our Logistics team will have a major presence. The main conference will focus specifically on sustainability, while the Logistics Solutions agenda will dive into how advancements in technology and product design are driving key efficiency gains.

Dr Heather Skipworth FCILT, FHEA



Dr Skipworth who is an Associate Professor & Director of the Agile Supply Chain Research Club will be speaking at the conference on 7th September from 12:00 to 12:45 on "Bi-modal supply chains for efficiency and responsiveness".



Dr Soroosh Saghiri

Dr Soroosh Saghiri will be at the conference on 6th September, in the sustainability zone.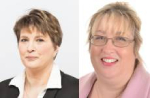 Come to the Cranfield Stand - Over the three-day period, other members of the Centre will be at the conference. We may see you around the conference or at the Cranfield Stand which will be in place over the three-day period.
Mel King and Noreen Munnelly, look forward to welcoming you to the Cranfield Stand.



Applications Process now is Open
Senior Leader 7 Apprenticeship+Executive MSc in Logistics and Supply Chain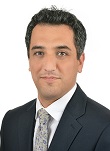 Dr Soroosh Saghiri is looking forward to hearing from potential applicants for our Apprenticeship Senior Leader 7 + Logistics and Supply Chain Management MSc (Executive) programme, which will have a new cohort starting on 17th October 2022.

Part I of the programme provides a distinctive and collaborative learning experience, with intense and interactive classroom sessions. Students develop their procurement, logistics, and supply chain management skills, knowledge and confidence, enabling them to be more effective leaders within their organisations.

Students, subject to successful completion of the taught modules, are qualified to progress onto Part II, the Logistics and Supply Chain Management MSc (Executive), which enables them to cement their learning and complete a significant work-based project within their organisation. Successful completion of the MSc provides graduates with a unique opportunity to gain full membership of the Chartered Institute of Logistics and Transport (CILT), Chartered Institute of Procurement and Supply (CIPS), and European Logistics Associations (ELA).

Sponsoring companies can use £14,000 of their apprenticeship levy to fund the first part of the programme.

Expressions of Interest need to be received by the sponsoring company by 25th July 2022.



The application closing date is 8th August 2022.

If you would like a discussion about the programme please contact either Soroosh s.saghiri@cranfield.ac.uk or Noreen on n.munnelly@cranfield.ac.uk
---
Webinar Updates
All of our webinars are available on our Events Page
Master Class Webinar on Platform Strategies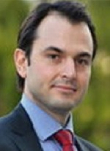 On March 11th, the Centre's webinar focused on Platform companies and how these create value and take advantage of the disruption we now see everywhere. Dr Yannis Koliousis discussed how the different types of platform companies develop two-sided business models and create value in unique ways. Google, Amazon, Facebook / Meta, Alibaba, Tencent, Uber and Airbnb are having a major disruptive impact upon a broad range of industries and markets. Although modern platform companies have become an existential threat, at the same time, they have provided invaluable support in transforming companies in what we call "Born Global".

Dr Ioannis Koliousis, Centre for Logistics and Supply Chain Management, Cranfield School of Management, UK.

James Hyde, of James and James, focused on the role of fulfilment centres and how these help companies in their transformational platform journey to become global. By investing in new technologies and taking advantage of new practices, fulfilment centres can not only drive costs down, but they help companies satisfy their clients, essentially future proofing their business models.

Mr James Hyde, Founder, James and James Fulfilment, UK.

The Centre will be further organising 3 Master Classes on this topic and you can register your interest with Sue Gregory; s.gregory@cranfield.ac.uk
Future of Procurement
Friday 20th May 2022

Rapid developments in digital technologies are affecting every aspect
of supply chain management, including procurement.

We notice procurement functions across many companies adopting predictive analytics, automating transactions, and digitalising supplier management. A successful digital procurement journey can be achieved by being realistic about the company's starting point and investing wisely in technology with a balanced allocation of resources to processes and skills. This webinar presented the state-of-the art in procurement, including digital procurement, discussed how companies can get better value from their procurement function by adopting a range of technologies and provided a practitioner perspective on the future of digital procurement. This input was provided by Dr Farooq Habib and Simon Whatson, Vice President, Efficio.
You can view the recording of this webinar here.
Supply Chain Disruption- from the Back Office to the Boardroom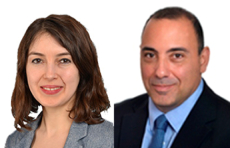 IEDP Webinar – 21st June 2022
The panellists in this webinar will be:
- Michael Bourlakis
- Emel Aktas
- Lucy Harding, Partner and Global Head of Practice, Procurement and Supply Chain at Odgers Berndtson
- Oliver James Dick, Consultant at Odgers Berndtson
- The webinar will be moderated by Roddy Millar, Editorial Director, IEDP.
Topics:

Michael Bourlakis
- Key macro-level trends affecting businesses and supply chains
- Their disruptive impact and critical factors to consider in strategic supply chain planning
- Future transformation and evolution of the supply chain
Emel Aktas
- Increasing visibility with data and integrated systems
- Using analytics to improve operational decisions
- Increasing resilience with better decisions informed by realtime data
Lucy Harding
- Redrawing the global map – the end of globalisation
- How to fund the ESG agenda – who pays?
- How to deal with inflation with leadership who haven't faced it before
Oliver Dick
- Supply chain talent trends
- New leadership types
- War for talent
Please use the following link if you would like to register for the event

---
If you wish to be removed from our contact list and no longer receive updates from our Centre for Logistics, Procurement and Supply Chain, please reply to this email and let us know.
---
Contact Us
T: +44 (0) 1234 758561
E: m.bourlakis@cranfield.ac.uk
W: www.cranfield.ac.uk/som/expertise/logistics-procurement-and-supply-chain-management